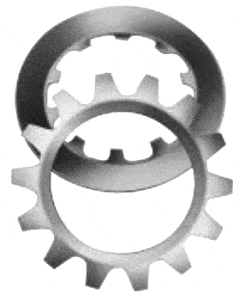 Shaft retainers,or stud receivers as they are sometimes called,slip eas­ily over smooth, unthreaded shafts and rods, or into recesses, to hold components securely in place. They significantly reduce in-place costs by completely eliminating secondary shaft preparations. No threading, grooving or notching is required.
WCL stocks two basic styles of retainers:
The internal tooth Springrip® shaft retainer slips easily onto a shaft. The internal teeth flex as the retainer is positioned, setting up a strong strut action that strongly resists back-off forces. Application and removal forces for standard internal type Springrip retainers are included in the specifications. These values provide a general indication of the holding power generated by nonstandard sizes. While application force is moderate, removal force can range from 10 to 20 times the orig­inal application force, depending on part size.
WCL also offers a solid I.D. (toothless) shaft retainer for maximum resistance to pull or push off forces and an External Tooth Retainer for smooth-walled recesses or cylinders.
The parts shown in this catalog are generally available in C1050 Spring Steel with a Phosphate and Oil finish. Other materials and finishes are available on request.
The Push-On Nut is a variation of the shaft retainer principle. For complete specifications on Rectangular and Round push-On Nuts, see WCL's comprehensive Threaded Products catalog.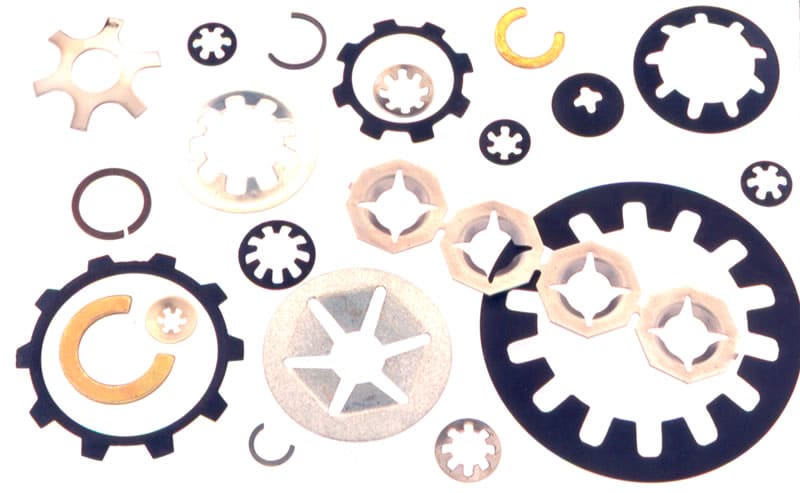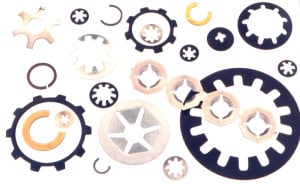 Quality
Our mission is to provide the highest quality, most cost effective fasteners and components in conformance with all customer, industry and government requirements and to provide these products in a reliable and timely way. We will conduct every aspect of our business in an ethical manner that will sustain the trust so essential in good cus­tomer/supplier relations. At every organizational level, the men and women of WCL are committed to total quality excellence in the design, manufacture and supply of the company's fasteners and components we sell. Inherent in this commitment is a dedication to continuous improvement in every aspect of our products and operations.